Born: Aug. 18th, 2001


Visitors:


Featured: Xtreme Intentions


Updates: GO


Guestbook: GO


Collision of Top 13: JOIN

Welcome__________________
Hey everyone, and welcome to Version 4 of Collision Course!! I hope everyone enjoys this new look! As for the layout, Trish is still in there. I really wanted to use that picture of Lita, and I tried a few different designs but this one looked the best with it.
My apologies go out to anyone who couldn't view my site during the past few months. Check out my -Updates- and see what's going on!
Tidbits____________________
Vote for Collision Course_______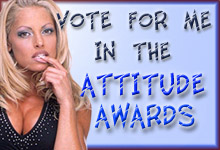 &nbsp

© Vote For Me @ Angelic Visions Awards©
:.: Xtreme Amy top 50 - vote for this site!:.:
- Xtreme Diva's Top 50 - vote! -
Disclaimer_________________

This site is in no way affiliated with Lita (Amy Dumas) or Trish Stratus, I am not either of them.. nor do I know them. All the graphics on this site were made by Angelina unless otherwise noted!